The Telluride Air Force (TAF) is the hang gliding and paragliding non-profit organization providing oversight and safety-focused regulation in Telluride, Colorado USA.
Telluride is a high altitude complex flying environment, In compliance with Federal Aviation Administration regulations, it is illegal to fly above 17,999 ASL.  Visiting pilots require sponsoring and launch oversight by a "TAF Guide Pilot" no exceptions. Flying without authorization of the Telluride Air Force is a Misdemeanor punishable by a fine or imprisonment.
Use TAF Chat Box for all flight organizing, vehicles, meetups, guide status.
Use the What's App below for side Chitchat only.
2m FM transceiver frequency: 151.925
More info at Guidelines & Waivers.
Check out this excellent video from TAF Guide Pilot Dan Olsen. The soundtrack fits and says it all beautifully, not to mention the flying.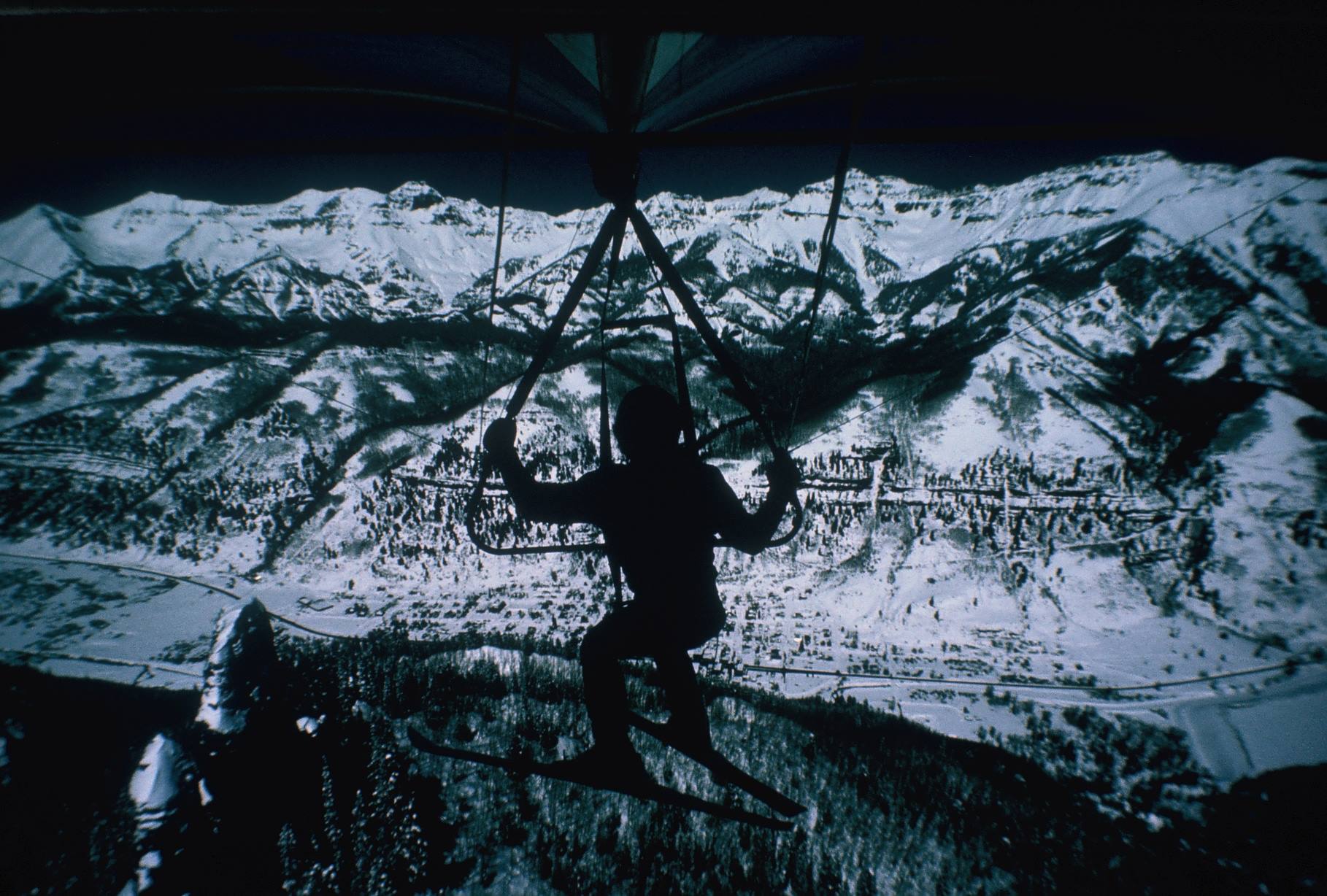 Clint Wolf sitting on a plastic swing seat, flying high and free above Telluride, circa 1974. Stories of Wild Blue days live on at the Stories menu and at FaceBook.
Telluride Air Force P.O. Box 3113,  Telluride, CO 81435  email: info@tellurideairforce.org
Share This: