:
All Pilots must be accompanied to launch by a TAF Guide Pilot.
The Telluride Air Force (TAF) is the hang gliding, paragliding, and speed gliding non-profit organization providing oversight and safety-focused regulation of foot-launched aviation in Telluride, Colorado USA.
Telluride is a high-altitude, complex, mountain-flying environment.
Visiting pilots are required to receive a mandatory site orientation and be accompanied by a "Guide Pilot" for all flights no exceptions. This mandatory site orientation is given by the TAF membership free of charge.
Flying without authorization of the Telluride Air Force is a Misdemeanor punishable by a fine or imprisonment.
Use TAF uses the messenger app Telegram for organizing flights, vehicles, meetups. Contact TAF Guides directly.
2m FM transceiver frequency: 151.925
Federal Aviation Administration regulations state it is illegal to fly above 17,999 ASL.
Flying by Guide Pilot Dan Olsen, "Hang Glider" song by WAX.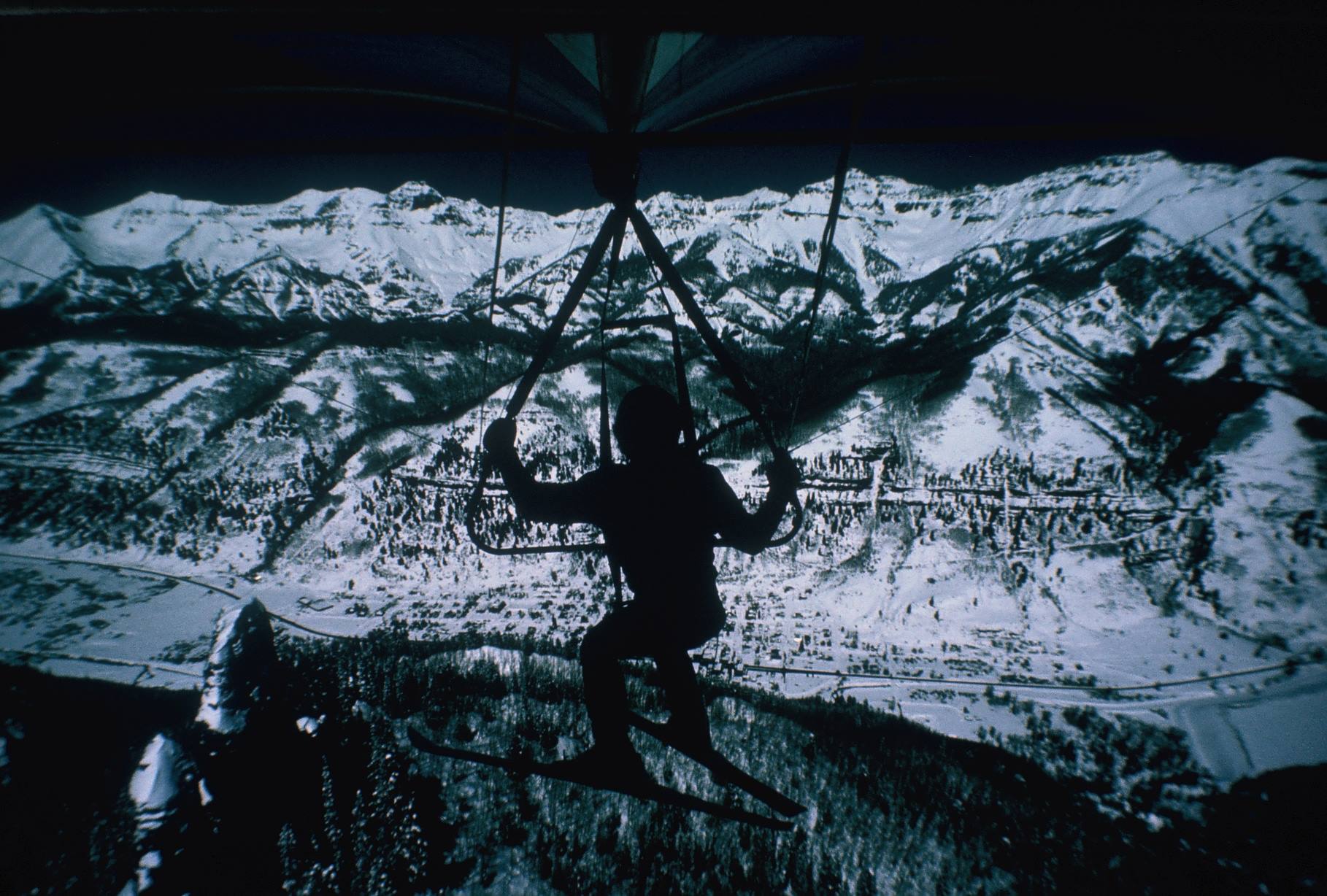 Clint Wolf, a Telluride pioneer flyer, sitting on an ordinary plastic swing seat with no backup parachute flies a standard Rogallo hang glider high and free above Telluride circa 1974.
Videos, photos, and audio stories of exciting days in the Wild Blue Yonder are located in the Media drop-down menu above and on the TAF FaceBook group page.
Share This: